Subscribe to Stay Informed
Back to Alerts
The Women's Giving Circle to be Honored at Good Samaritan Tribute Dinner TONIGHT!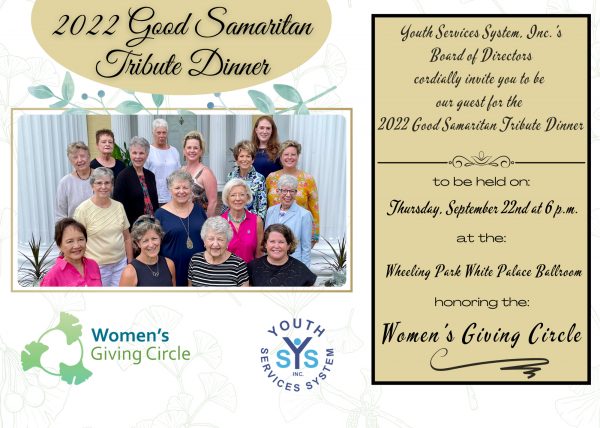 Tonight is the big event! Join us as we honor the Women's Giving Circle tonight at the Good Samaritan Tribute Dinner taking place at the Wheeling Park White Palace at 6 pm!

Kathryn Ghion WTRF will be your Master of Ceremonies for the evening, Rev. Erica Harley will give the invocation, and music will be provided by members of the Wheeling Symphony Orchestra & Wheeling Symphony Youth Orchestra!

This will be a great evening featuring dinner, drinks, amazing gift baskets to be raffled off, a fantastic video tribute to the Women's Giving Circle (thanks to Deb Warmuth!), and more!
Tickets available at the door, or right here: